The Kalamunda and Districts Junior Football Club [KDJFC] has promoted Australian Rules football to the Kalamunda community over the last 65 years.  KDJFC is a not for profit organisation and all of the roles within the club are all volunteers. 
KDJFC has over 420 active players aged 5 – 18 years (Pre-Primary to Year 12) who reside in Kalamunda and surrounding districts including Forrestfield, Gooseberry Hill, High Wycombe, Maida Vale, Pickering Brook and Wattle Grove.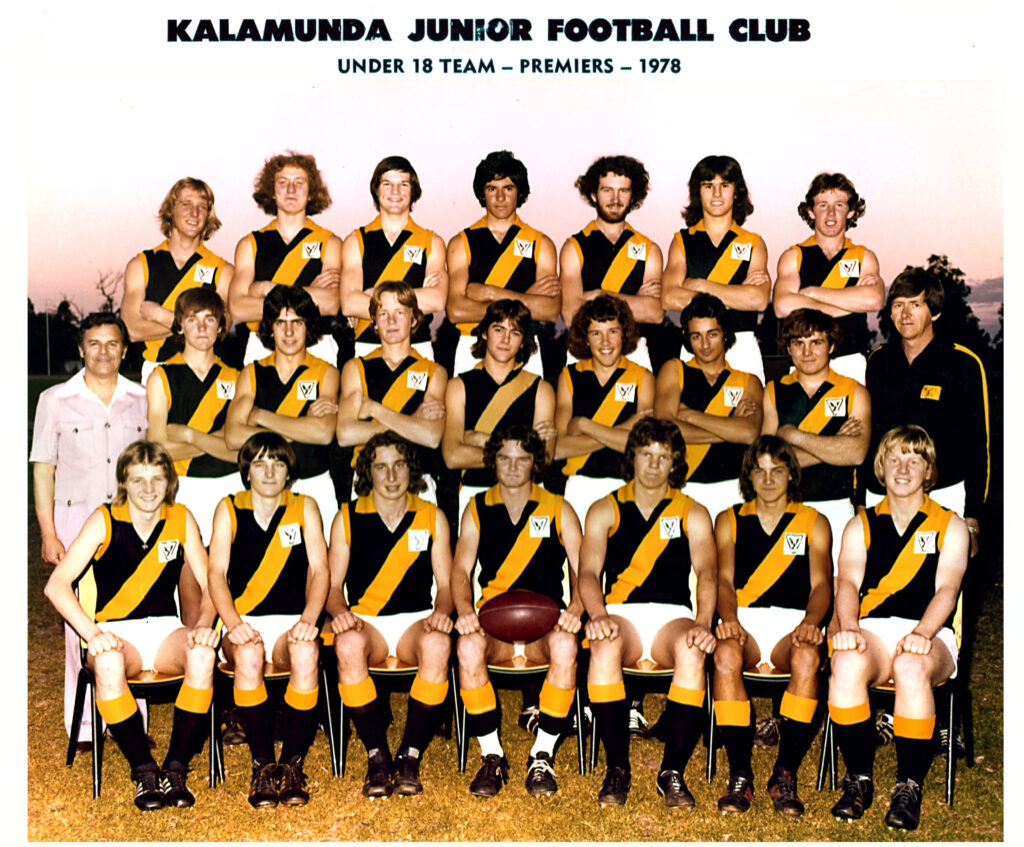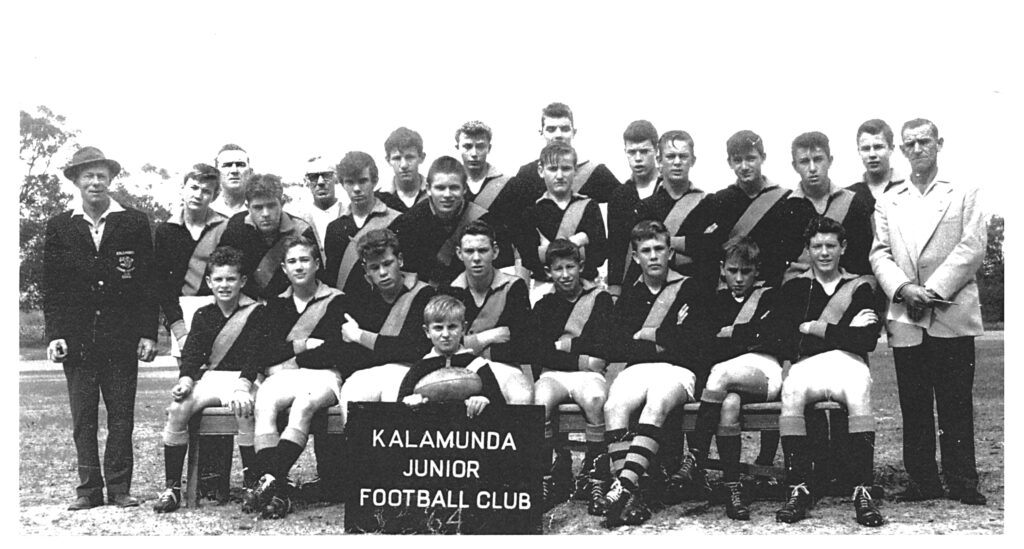 KALAMUNDA TIGERS VICTORY SONG
We're the Kalamunda Boys from the top of the Hill.
We're here to play footy and it's blood that we will spill.
So if you hear a sound on your precious footy ground, It's KALAMUNDA — Standing Tall.

A big set of fangs in the Yellow and Black.
When you hear us Roar! it's Fear that you'll pack.
We'll kick a bag and bring home the flag.
We're KALAMUNDA — On the ball.

KALAMUNDA

What do Tigers Do?
RROOAARR!