Payments can be made on Game Day at the Merchandise Shop or online using the following bank details.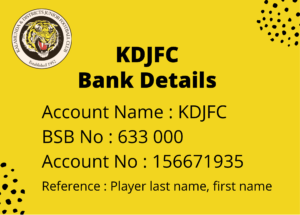 WAFC/AFL Concussion Policy
Concussion  Policy - The AFL have uploaded a 3min video on the concussion page of the Toyota AFL Club Help website where AFL Chief Medical Officer, Dr Peter Harcourt, provides an overview of the key points within the guidelines including how to manage a concussion and the process to follow to return safely following a concussion.  
WAFC New Concussion Policy - Updated April 2021
AFL Community Concussion Guidelines & WAFC Junior Rules and Regulations Policy 12 – Concussion
Please click on the link to view the policy and links -  https://clubhub.wafc.com.au/?chid=20345&lid=0&rid=0&cid=0,51,62,67,52,66,63,75,76,65,64&search=;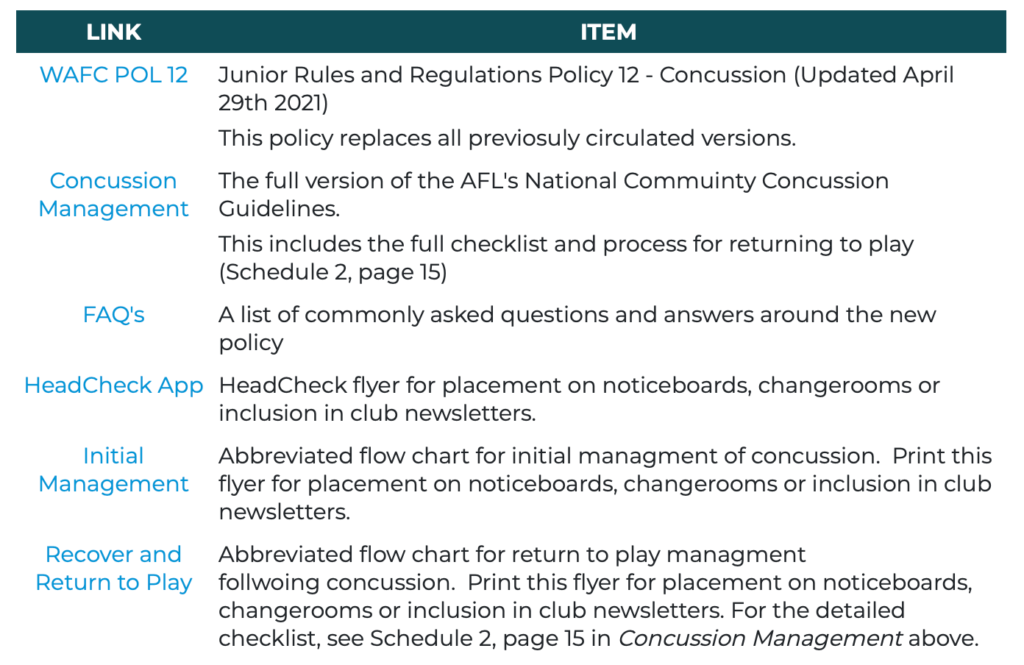 Below is a link to some information on the Insurance Policy held by the Club. The minimum coverage required by the AFL is the Bronze Level.
All players must be registered with an affiliated AFL Club enjoy the benefits of Personal Injury cover.
Click here for more information.
RECOMMENDATIONS
It is strongly recommended that all players investigate their personal insurance needs. Players should consider the benefits of:
Private health Insurance
Life Insurance
Loss of Income (particularly for self-employed players)
Ambulance Subscription
KDJFC is an approved KidSport Club.  KidSport enables eligible children aged 5 to 18 to participate in community sport and recreation by offering them financial assistance towards club registration fees. KidSport can be applied for online and applications are assessed within 10 business days.
If claiming KidSport discount, ensure you have your approved voucher number prior to performing online registration.
To see if you are eligible, click on the image below.
If you require any additional assistance with payment options please contact our Treasurer, Tammy – Treasurer@kdjfc.com.au.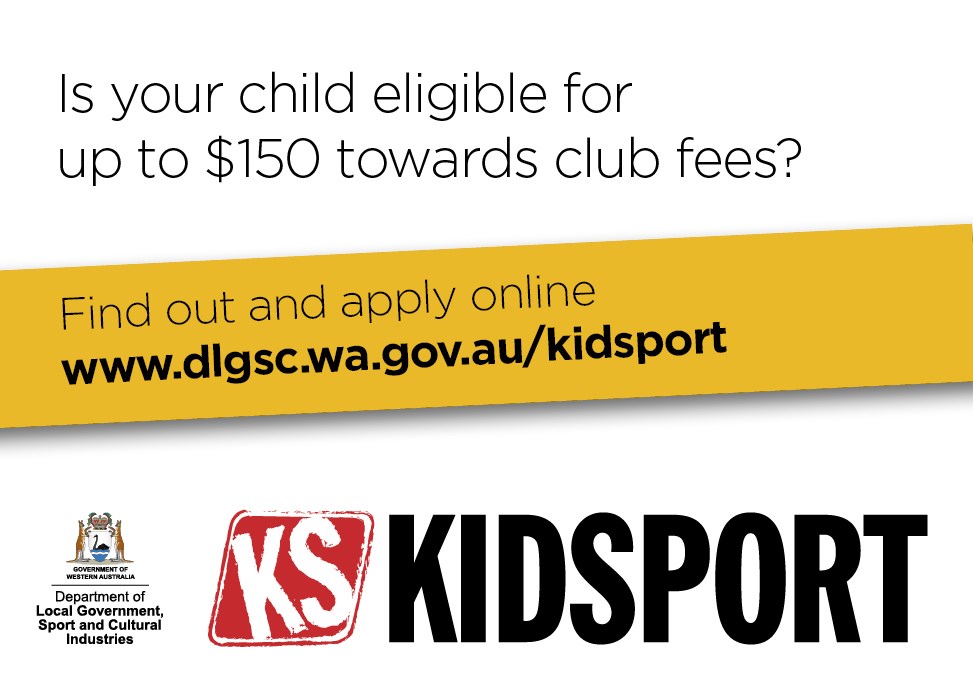 Safeguard Mouthguards will be attending our Registration Day on Friday 219th  February, time to be confirmed.
Impressions will be taken on the day and returned to the club to collect.

A wide range of colours including AFL colours are available.

Cash/Cheque/Credit card payments will be accepted on the day.
Private Health Fund Rebates apply.
We are a HBF MEMBERS PLUS provider - Please quote these numbers Item #014 & #151
To organise a mouthguard fitting for your child before or during the season please contact Stephen Millar on
9370 3797
or arrange alternative arrangements for a mouthguard fitting
Is your child celebrating a 50, 100 or 150 games milestone?  The club has frames you can use to create a banner using crepe paper or similar.  Below are some hi-res logos you can download.
There is a small local company called BannersByMums that can also make banners.
Images for Milestone Banners.  Download by right clicking with your mouse or click on the image and then use the arrow in the top right corner to download too.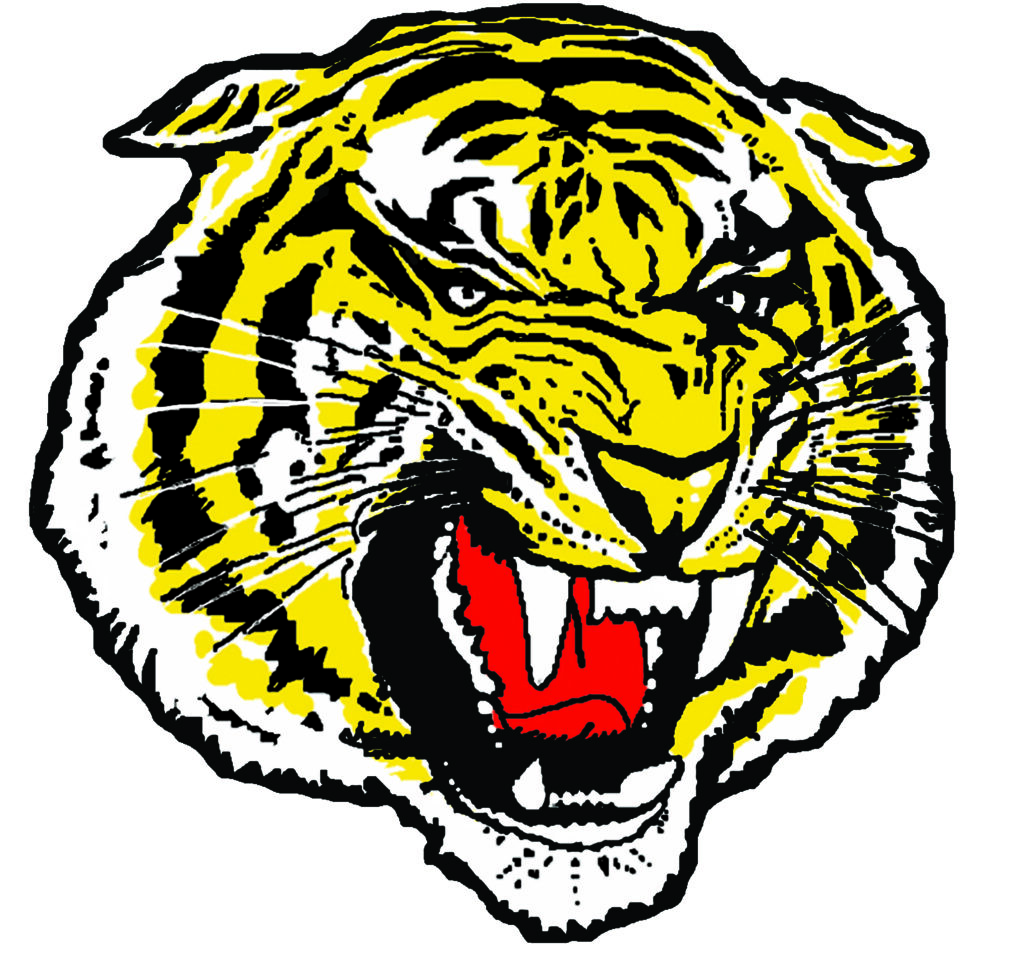 This document is currently unavailable whilst in the process of being updated to reflect 2021 information.
Team Managers Y3 - Y6 (Mods)
Team Managers Y7 - Y12 (Youth)